HDFC holds the top spot as India's most valuable brand for the sixth year in a row as businesses shift their focus from disruption to long-term growth and stability.
BrandZ data shows trust is key for long-term growth as the most trusted brands in the Top 75 - including notable consumer-facing tech platforms like Flipkart, Oyo and Swiggy - are 129% more valuable than lesser trusted brands.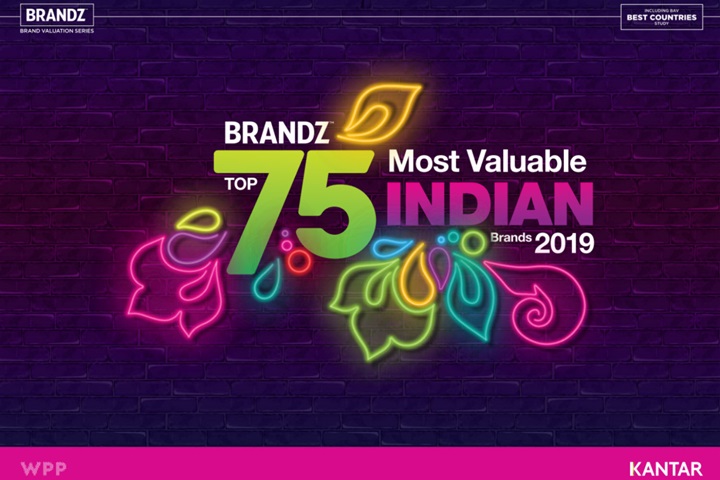 BrandZ Top 75 Most Valuable Indian Brands 2019
Read the report to discover which brands made this year's ranking, what the rise of 'middle India' means for businesses and learn from the brands successfully navigating the country's changes.
Watch the Top 75 countdown video
Take a look at the key players in this year's ranking.
Kantar and WPP have published the 2018 BrandZ™ Top 75 Most Valuable Indian Brands ranking and report.
The report tracks the value of India's most valuable brands and provides insights into how to develop a strong and valuable brand in India. To reflect the strength of India's growing economy and a marketplace where more local brands are emerging to present consumers with increased choice, the ranking has grown from 50 to 75 brands. New categories are also included for 2018 including privately owned and unicorn brands resulting in 30 new brands in this year's ranking, seven of which are in the top 15.
Take a look at the report and ranking to learn more about most successful brands in India and how this exciting and dynamic market has changed over the past five years.
Download the 2018 infographic.
Download the 2018 interactive charts.
India's Top 50 brands grow 21%
WPP and Kantar have announced the Top 50 Most Valuable Indian Brands for 2017. Following a year of unprecedented growth where total brand value reached US$109.3bn, brands needed to grow their value by at least 18% otherwise they would decline in the ranking.
India is changing rapidly and brands are faced with the challenge of keeping pace. The country's GDP is growing faster than expected, overtaking all other major economies, all-the-while as the market becomes increasingly diverse. Today, successful marketers are thinking about Multiple Indias – an India where consumers want to be the best they can be wherever they live and whatever their background.
Read the report for insights and analysis on how to grow your brand in India today.